Myaamia Knowledge and Living Well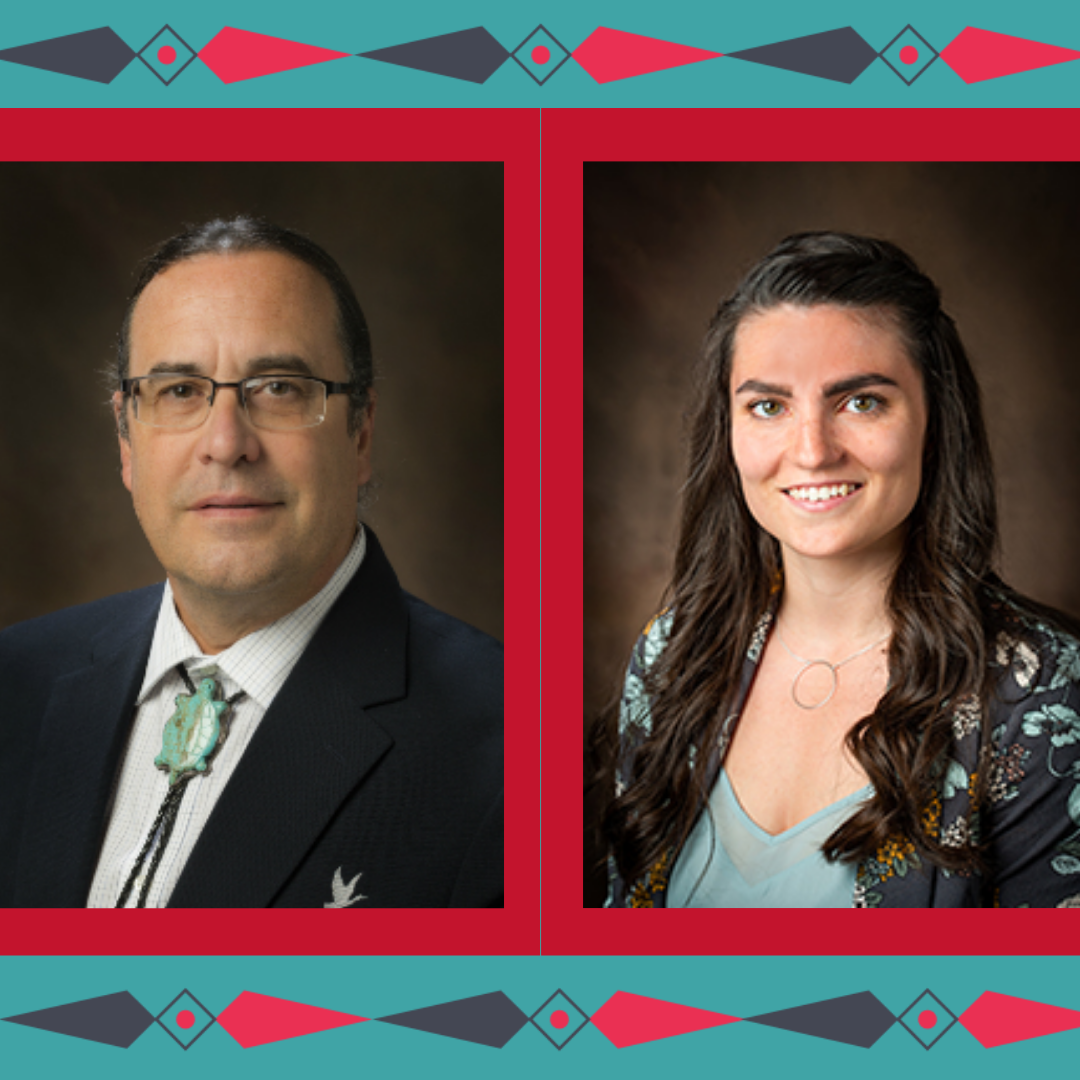 Save the Date! April 15th @ 12PM: myaamia nipwaayoni nahi-mitohseeniwinki: Myaamia Knowledge & Living Well.
Join Daryl Baldwin and Haley Shea as they discuss the relationship between language, culture, and health from their work with Myaamia language revitalization.  
Daryl Baldwin (Kinwalaniihsia) is a citizen of the Miami Tribe of Oklahoma. Daryl was born during the mid-20th century when the last speakers of his heritage language were passing. This loss motivated him to begin seeking documented language resources and linguistic support. This inspired him to pursue a MA at the University of Montana in English- Linguistics. Upon his return to the Great Lakes region, in 2001 Miami Tribal leaders approached their allies at Miami University in Oxford, Ohio to create the Myaamia Center where Daryl became the founding director. Daryl was recognized with an award for his work and that of his family, tribal community, and university, by the MacArthur Foundation in 2016. To read his whole bio and learn more about the Myaamia center.
Dr. Haley Shea is a Myaamia tribal member who participated in the Eewansaapita summer camps as a child and eventually transitioned into the role of counselor and researcher. She earned her undergraduate degree from Miami University in Psychology and Spanish and went on to her M.S. and Ph.D at Iowa State University. Her research focus included identity formation in American Indian youth, the impact of Myaamia cultural knowledge system on living well within the community, and cross-cultural mental health stigma. Haley is currently a member of the Neepwaayoni Aquisition and Assessment Team (NAAT), that is examining the many factor that have contributed to positive outcomes within the myaamia community. Learn more about Haley Shea and her work.