Research and Explore Awesome Careers in Healthcare
Research and Explore Awesome Careers in Healthcare. REACH is a day-long camp for high school students at their local healthcare facility (or on a college campus) to explore careers in the medical field. Teachers may contact their regional AHEC office for assistance in scheduling a REACH program at their hospital/clinic.
Teachers can schedule a REACH camp at the University of Montana online. Camps typically last 3-4 hours so it is best to plan to either complete the camp before or after lunch. Teachers and students can then visit the UM Food Zoo or UC for lunch! REACH camps are currently limited to 40 students/camp because of COVID.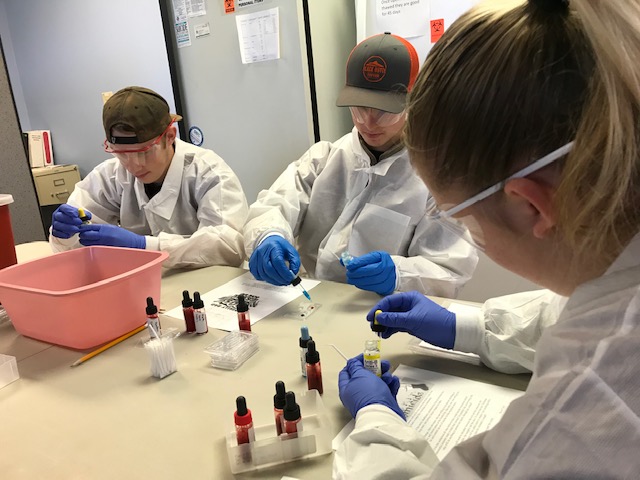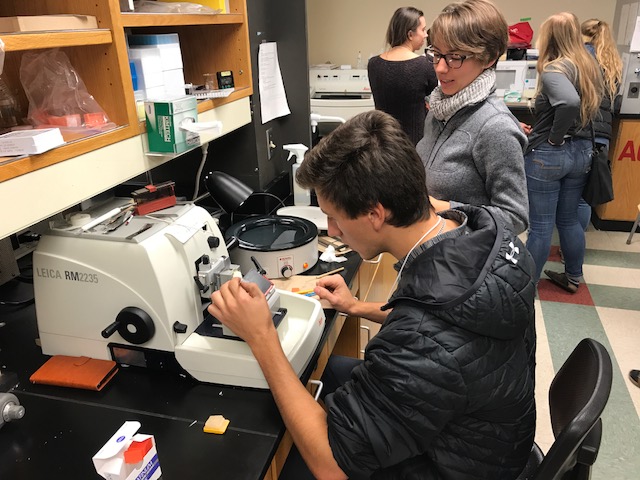 Possible station topics in the R.E.A.C.H. Program
Lab
Students learn how to draw blood, test for cholesterol, CBC and thyroid issues, how to use the machines, and what it takes to be a phlebotomist.
Emergency Room
Students learn gloving and sterilization procedures, how to conduct EKG tests, splinting and isolette procedures, how the machines work, and how to insert a needle using oranges.
Radiology
Students X-ray a classmate's hand or ankle and learn how to read the results. They also see the technology involved and take their X-ray home on a CD.
Physical Therapy
Students are led in a variety of exercises for recovery, including stability ball, weights and bands. They also conduct manual muscle tests.
Medical Office
Students discover the importance of billing, coding, filing and transcription, as well as check-in and release procedures and how the admittance process works.
EMT/Life Flight
Students tour an ambulance and life flight helicopter and learn what to do and expect as the first to arrive on a scene. Volunteer students are put in a neck brace and on a backboard and transferred to an ambulance.
Nursing/Clinic
tudents learn how to take a patient's vitals and blood pressure, test for strep throat, and assess symptoms. They also gain an understanding of the role of a clinic nurse.